Havel Janouch Korespondence
The mutual correspondence between Václav Havel and František Janouch represents a unique source for understanding the Czech anti-communist opposition of 1977–1989. The basis of the edition is the archive of František Janouch, who co-edited the book and provided the introduction. The opening study was written by historian Jiří Suk. The publication was published by Akropolis.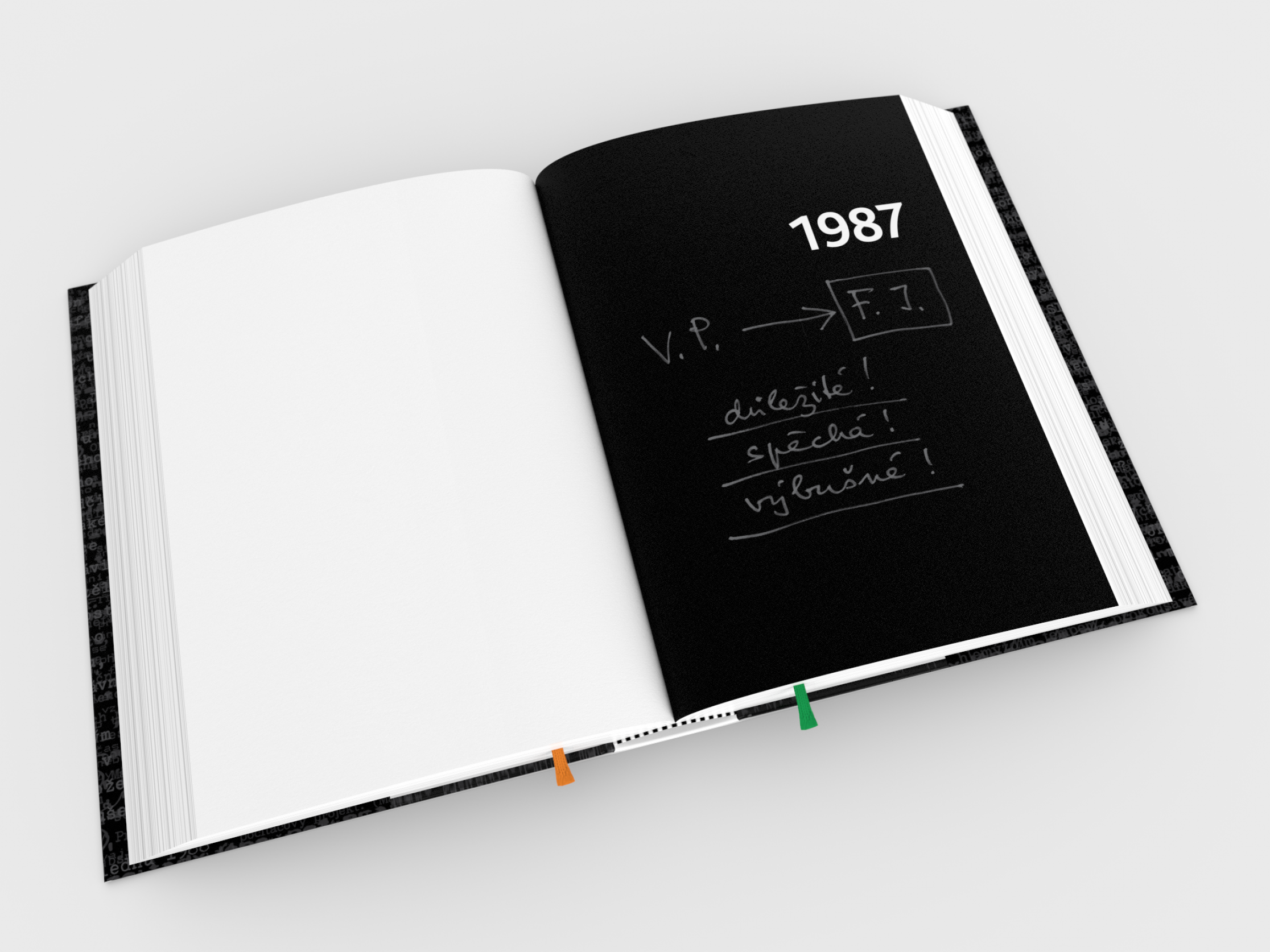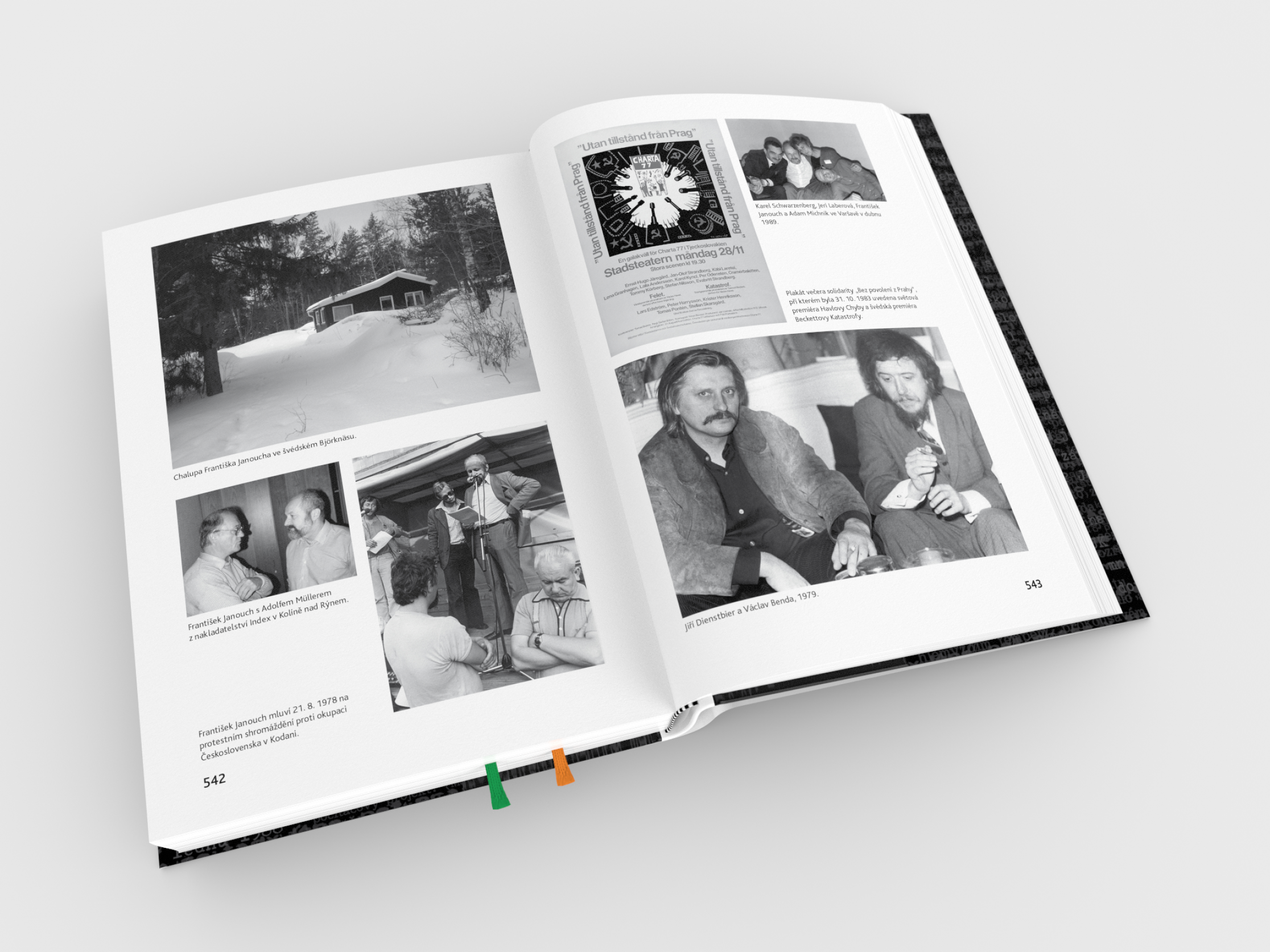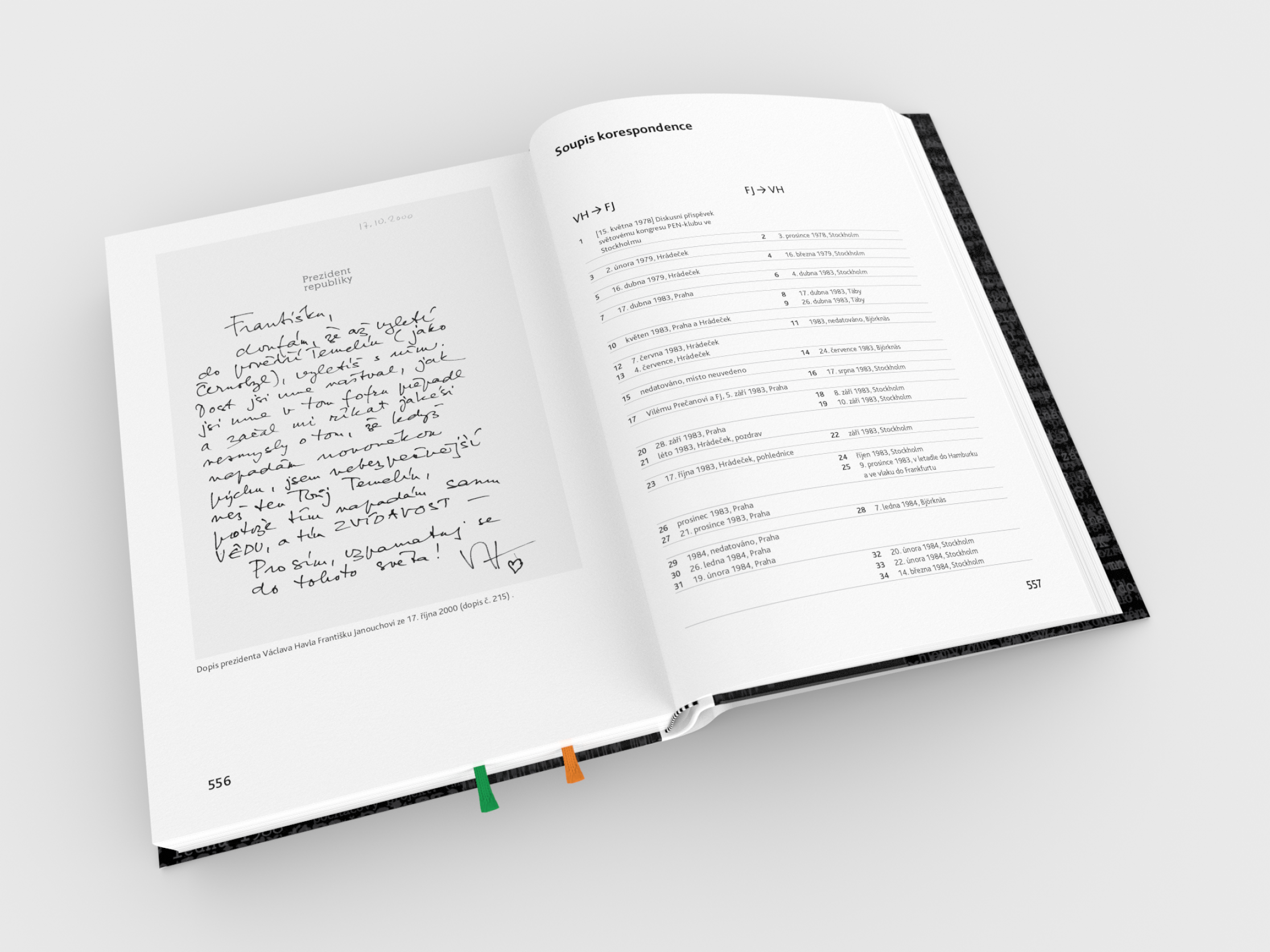 The publication is set in Garamond Premier typeface. It contains 596 pages including a photographic supplement.