Posters of the Velvet Revolution
The book Posters of the Velvet Revolution commemorates the 20‌th anniversary of the events that led to the fall of the communist regime in Czechoslovakia. Posters and leaflets, which hung on all corners and other important places in Czech cities, were an integral part of the backdrop of the revolutionary days. Most of them were hand-drawn or painted, but already a few days after 17 November a number of posters were printed semi-legally in large quantities, either by offset or screen printing.
Some of them were made by anonymous artists, others by experienced artists; let us mention Aleš Najbrt, Michal Cihlář, Pavel Šťastný, Rostislav Vaňek, Ivan Král or František Skála. The publication contains reproductions of forty-seven posters, the circumstances of the creation of the posters are captured in interviews with thirteen poster artists, and the context is provided by insightful essays by design theorist Iva Knobloch and historian Jiří Suk. The atmosphere of November and December 1989 is recalled by the photographs of four prominent Czech photographers Tomki Němec, Karel Cudlín, Miloš Fikejz and Pavel Štecha, which capture the transformation of grey Czech cities into huge, colourful poster walls.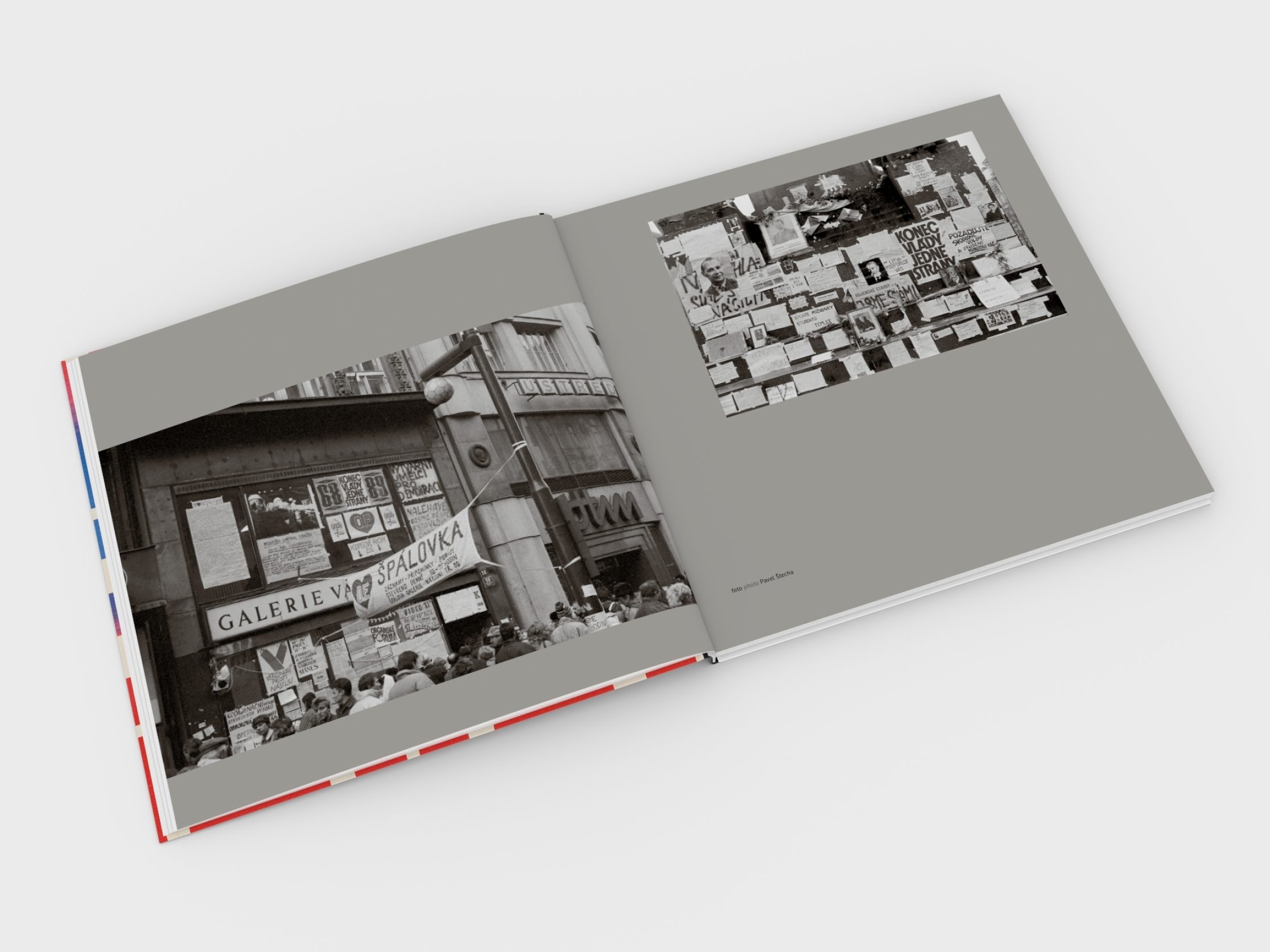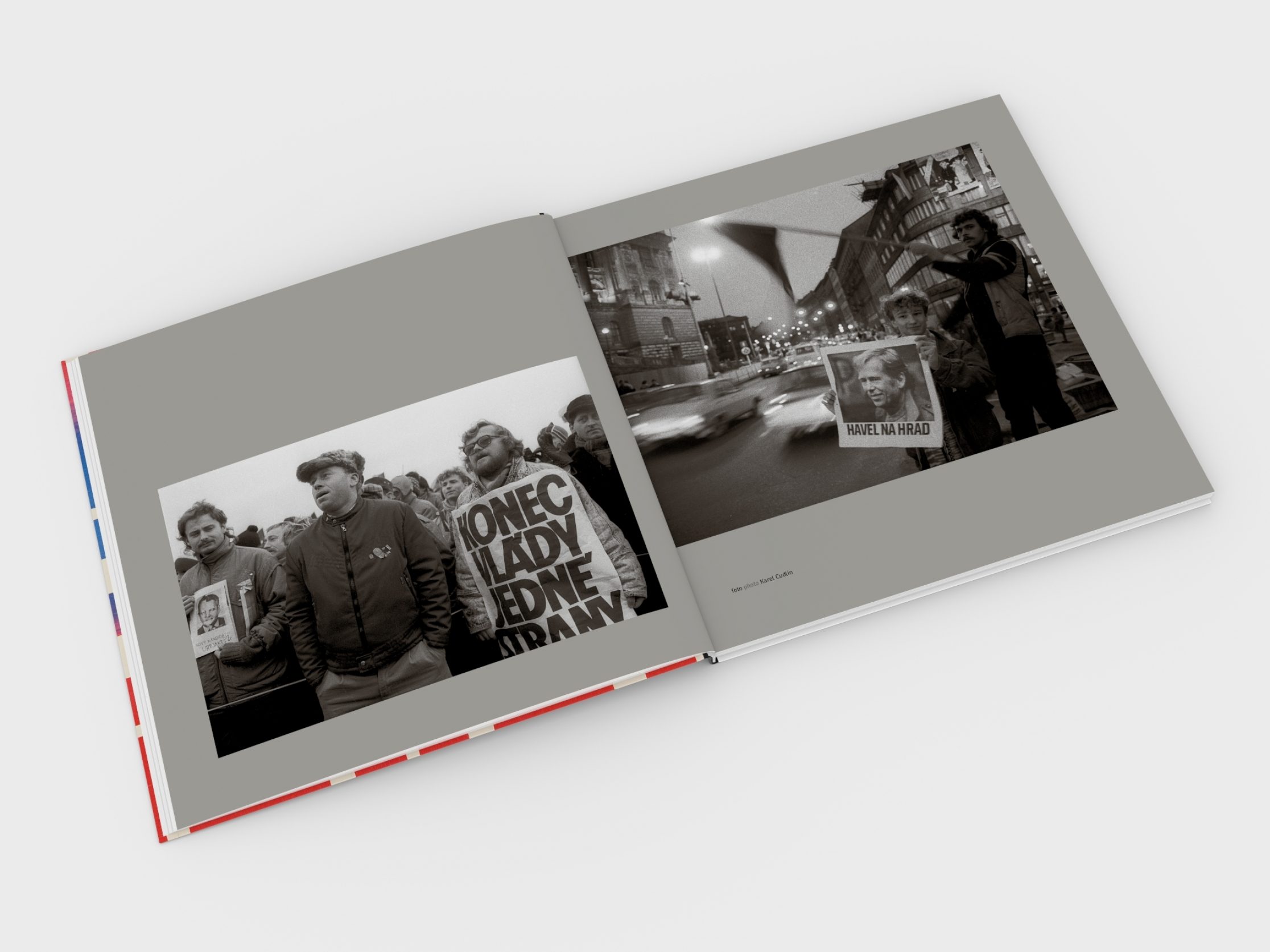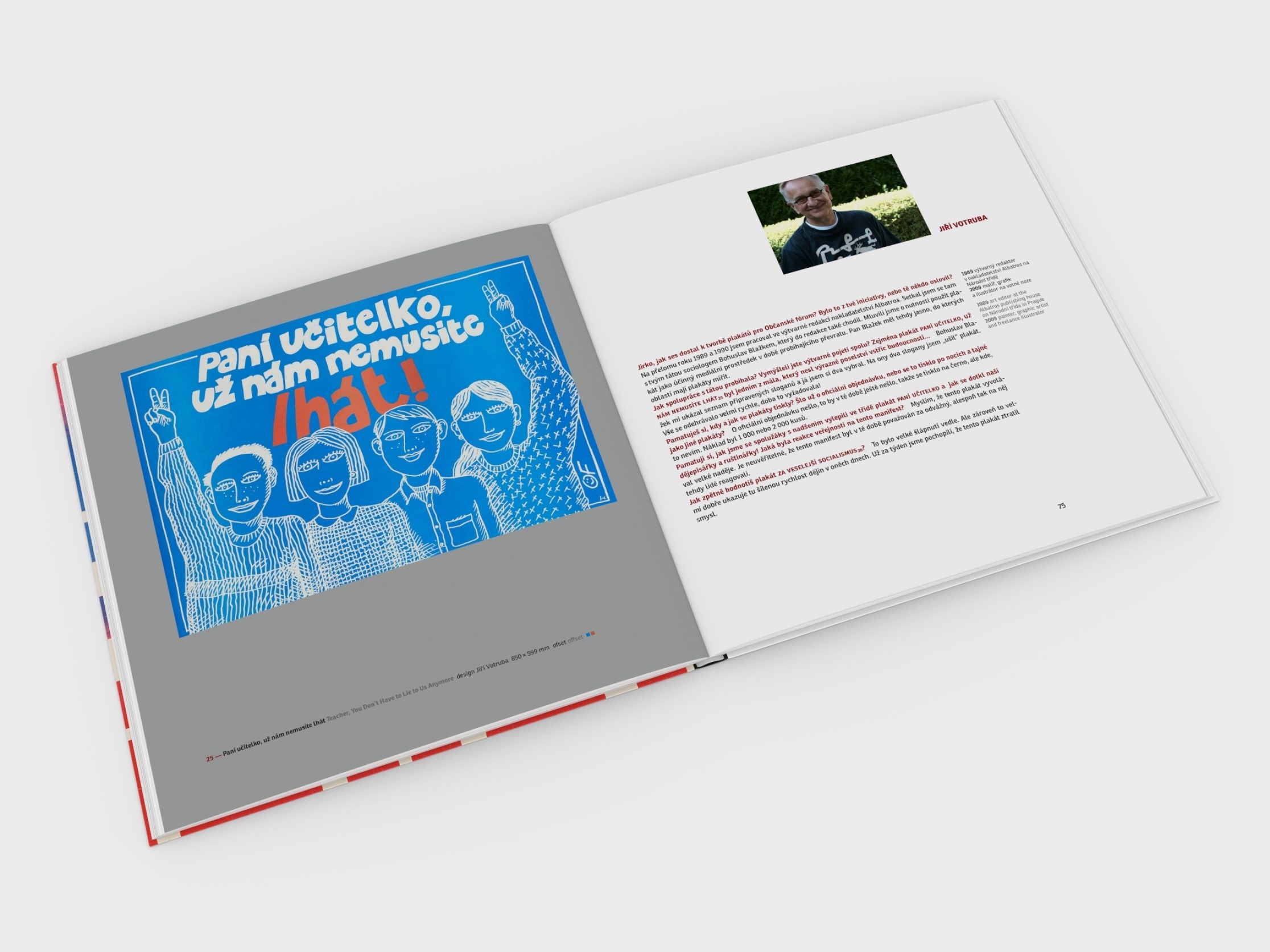 The book Posters of the Velvet Revolution has 144 colour pages, size 21 × 21 cm and is published in Czech-English. The texts are in Ronnia🔗 TypeTogether font. The cover has UV varnish.