…příští vlna / next wave… 2013
Festival …příští vlna / next wave… je zaměřený na alternativní kulturu. Jubilejní 20. ročník byl poslední, pro který jsme navrhli vizuální identitu.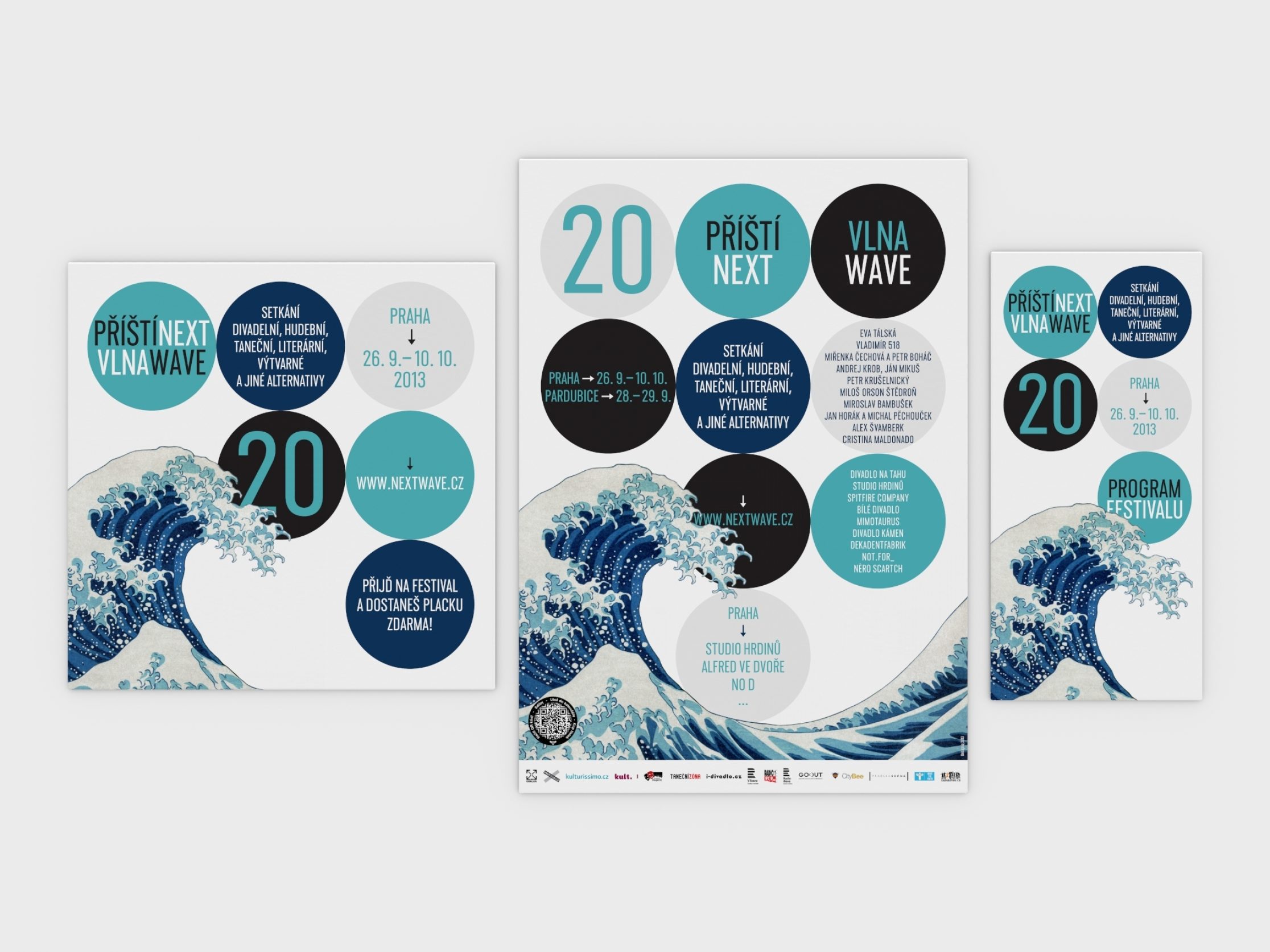 The prints are typeset in the author's Pozorius typeface.
The prints of the 20th edition were accompanied by the motif of the woodblock print The Great Wave off Kanagawa, created by Japanese artist Katsushika Hokusai.
After twenty years, a change has taken place: the curator of the festival is Lenka Dombrovská, who succeeded Vladimír Hulec.