Annual Report for Cesta domů
The non-profit organization Cesta domů🔗 approached us with a request for a new version of their annual report. The brief was to design a template for several years ahead, with illustrations each year by artists who work with the Cesta domů publishing house to raise the profile of their work.
The most elegant solution turned out to be to use selected illustrations at the beginning of the chapters and incorporate them together with the text. The complementary colouring of the texts is then based on the colouring of the illustrations.
The booklet is printed on wood-free offset paper.
On the back cover is a reference to the calendar from which the illustrations that accompany this year's annual report come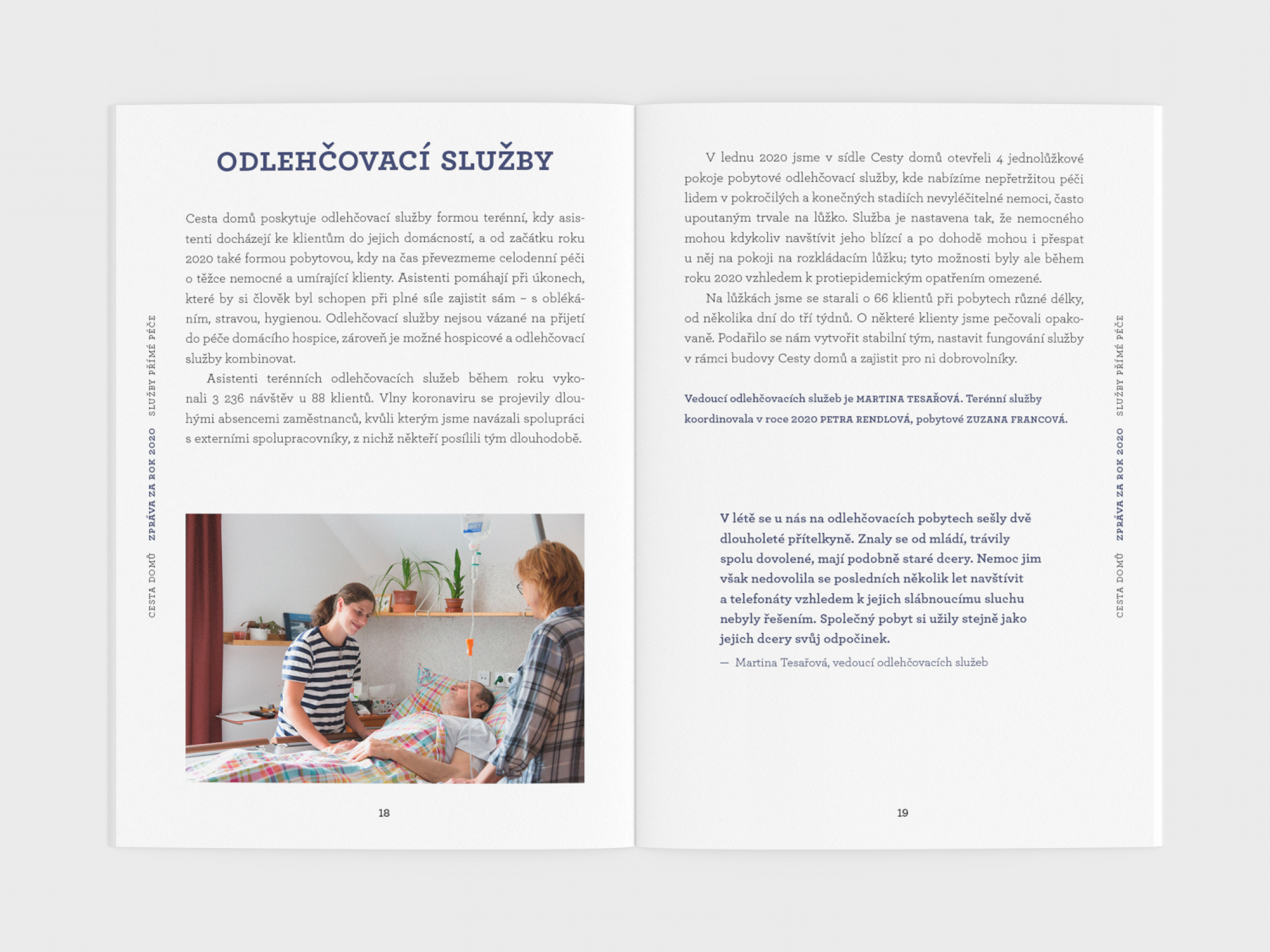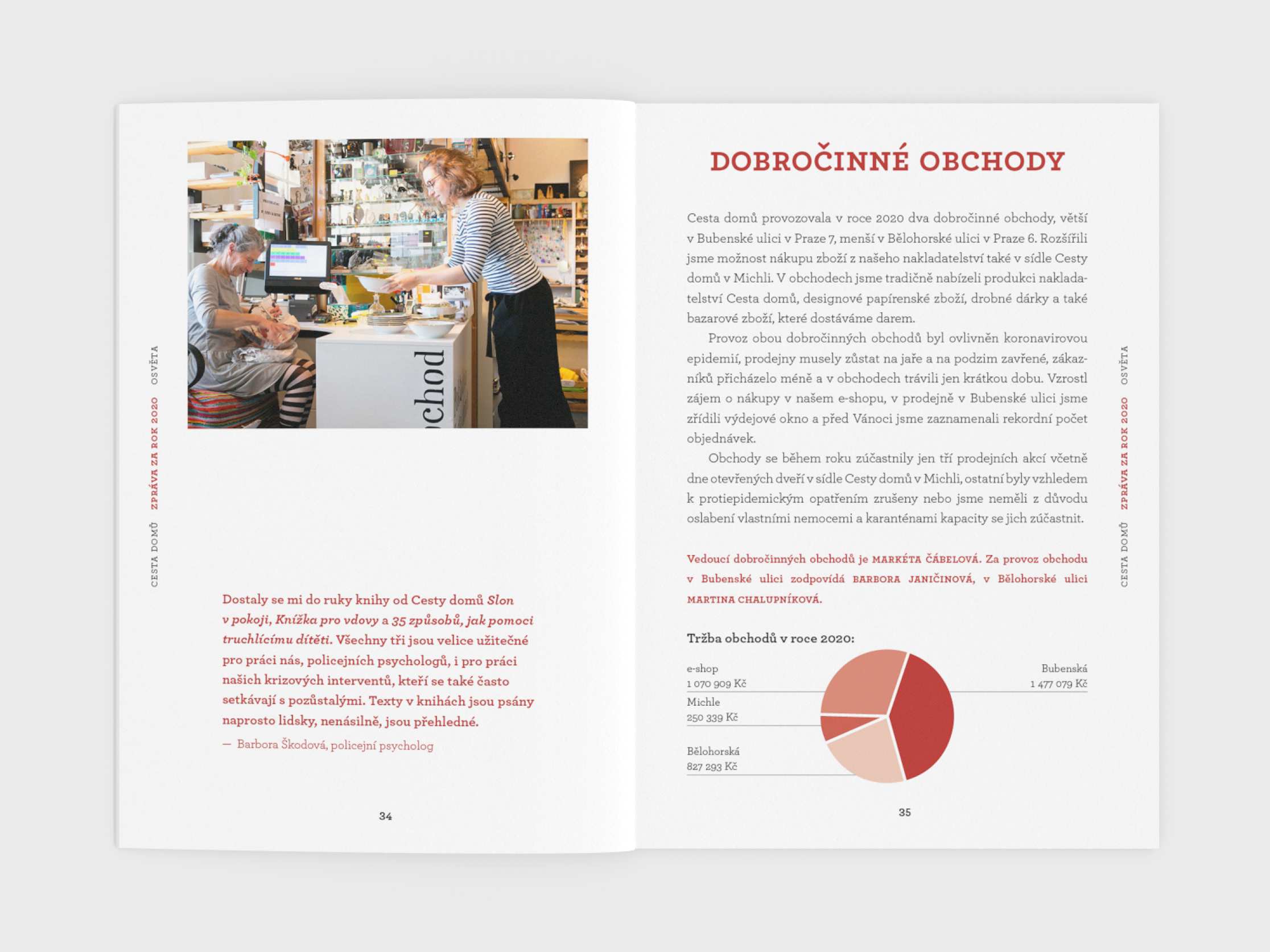 Text pages are interspersed with graphs, tables and full-page photographs
The brochure is set in the Archer🔗 font (Hoefler&Co.), which is part of the visual identity of the NGO